Sarasota Neurology and the Florida Headache & Movement Disorder Center are located at:
3501 Cattlemen Road, Suite B Sarasota, FL 34232 Phone: (941) 955-5858 Fax: (941) 955-0044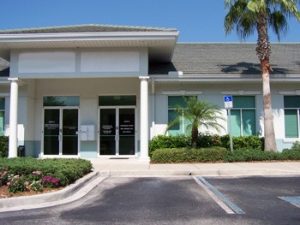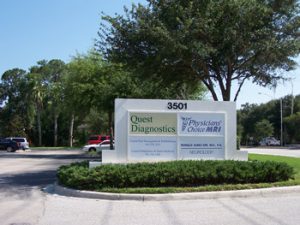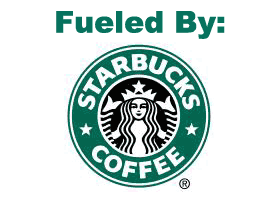 We are just 3/10 of a mile North of Bee Ridge Road on Cattlemen Road, across the street and just North of Doctors Hospital of Sarasota. This location is less than one minute from I-75
Office Hours:& Bee Ridge Road, which is Exit 207.
Monday – Thursday: 8:00am – 5:00pm
Friday: Closed
What Should You Expect?
Patient care is our first priority at Sarasota Neurology. Our office is a clean, well-lit environment where you will feel comfortable. We utilize the latest technology, including Electronic Medical Records, which causes our operation to run very smoothly and efficiently. You should expect to be seen in a very timely fashion, with very little waiting. Communication with your other medical professionals is rapid and efficient.
Dr. Kassicieh's Philosophy
I believe that patients deserve the absolute best medical care available. Improvement in my patient's well-being and quality of life is my foremost goal and objective.
– Daniel Kassicieh, D.O.
Practice Snapshot
Founded: September, 2002
Location: Near Doctor's Hospital, Sarasota, FL
Languages Spoken: English
What We Treat: We diagnose & treat disorders of the nervous system, brain, spinal cord, nerves, muscles and pain. Common neurological disorders include:
Parkinson's disease
Migraine/Headache
Alzheimer's disease
Seizures
Stroke
Sleep disorders
Multiple sclerosis
Pain
Tremor
Brain and spinal cord injuries
Brain tumors
Neuropathy
Amyotrophic lateral sclerosis (Also known as ALS or Lou Gehrig's Disease)
Treatment Methods:
Many disorders can be treated. Treatment or symptomatic relief is different for each condition. To find treatment options, Dr. Kassicieh will perform and interpret tests of the brain or nervous system. Treatment can help patients with neurological disorders maintain the best possible quality of life.
What is a Neurologist?
A neurologist is a medical doctor with additional special training in diagnosing and treating disorders of the brain, spinal cord, nerves and muscles. A neurologist's medical training includes college, four years of medical school, a one-year internship and three years of neurology residency training. Some neurologists have additional training in one area of neurology such as stroke, epilepsy, movement disorders or dementia.
What Does a Neurologist Do?
Neurologists are usually consultants to other physicians. When a patient has a neurological disorder that requires frequent care, Neurologists are often the principal care provider. Patients with disorders such as headaches, Parkinson's disease, seizures, Alzheimer's disease or multiple sclerosis may use a Neurologist as their principal care physician.
In a consulting role, Neurologists will diagnose and treat neurological problems and then advise the primary care physician in managing the patient's overall health. For conditions such as stroke, concussion, back pain or headache, a Neurologist may diagnose the condition then make recommendations for further testing and treatment.
Neurologists can evaluate patients for possible surgical treatment, but do not actually perform surgery. When treatment requires surgery, a Neurologist will monitor surgically-treated patients, manage their neurological problems and supervise their continued care. Neurosurgeons are medical doctors who specialize in performing surgical treatment of the brain, spinal cord, spine and nerves.
*Note: If you are experiencing a medical emergency, please call 911.
While we endeavor to respond to requests from this website in a timely fashion, we recommend that if you have an urgent, but non-emergency, need you please call our office instead. Please do not submit information through this request page that would compromise your privacy if read by a third party.